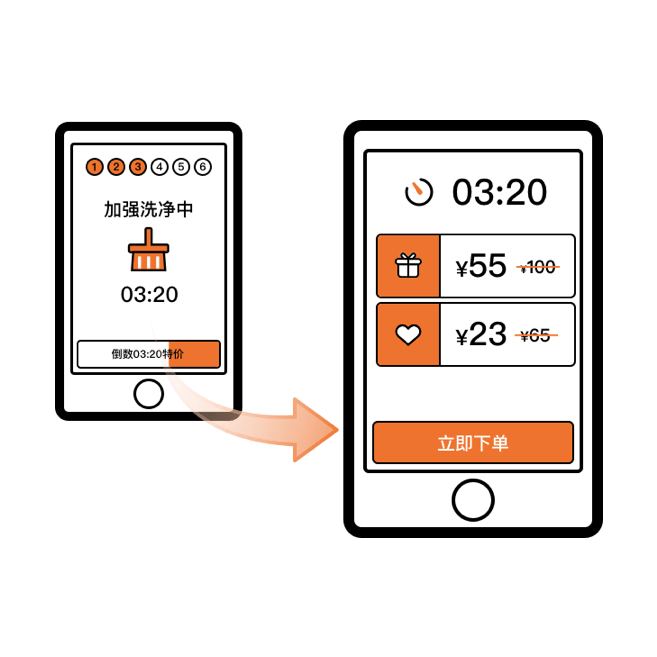 Turn boring waiting into game-like time-limited shopping
Allow users to make special discounts during the countdown to the car wash. You can shift user attention from waiting to a new shopping task, which users snap up special car-related special products. In the business, Bigbox can involve more stakeholders to bringing business benefits, meanwhile increasing the exposure of the service to public.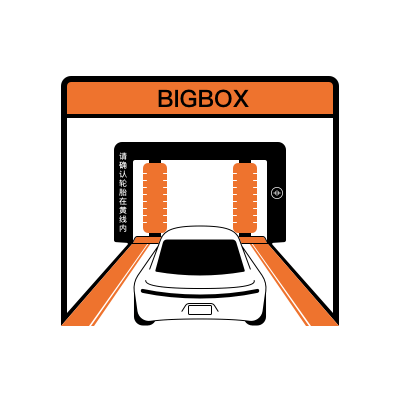 Guide precise parking and reduce frustration
Without assistance to complete the car wash, guidance for proper parking must be perfected. This is also one of the most trouble user mentioned. About 1/3 of the users need the guidance from assistant to park the car in the correct position. So, we have made design improvements in both software and hardware. For example, the guidance from the washing machine instead of human, the text and voice notification on the left, and the side and front protrusion on the ground which allow the user to guide forward with the washing brush and voice text, and feel the ground when driving in. All these design details increase the chances of driving correctly to right position.