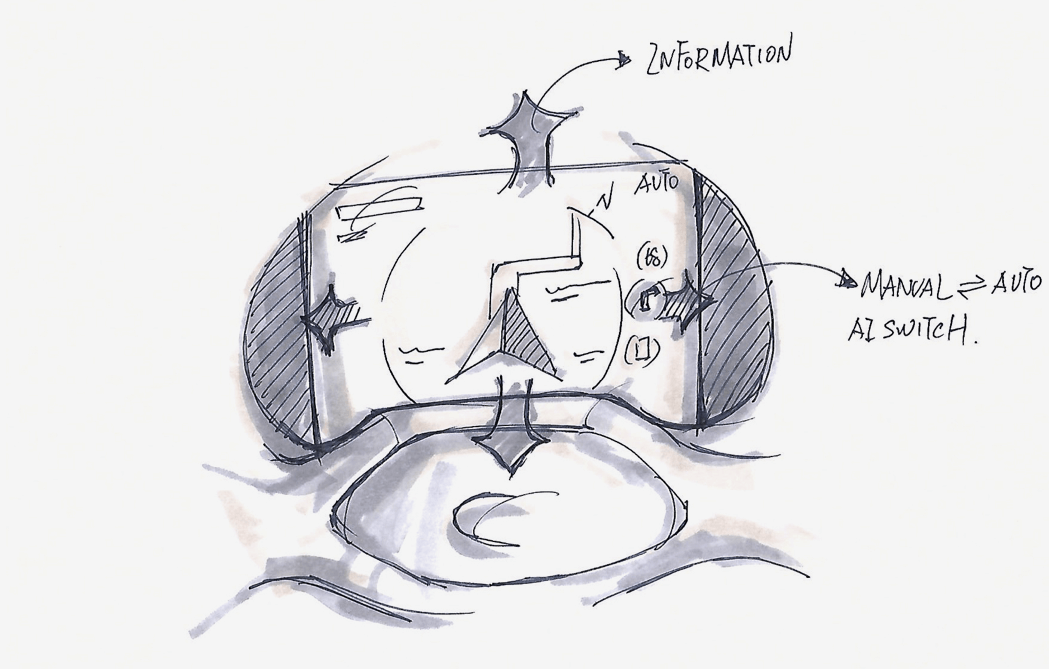 Focus on driving with Steering Wheel Screen
The steering wheel screen presents mainly the driving information and car condition in consideration of the small size and usage scenario. In entertainment condition, the steering wheel screen will work with central control screen for immersive experience.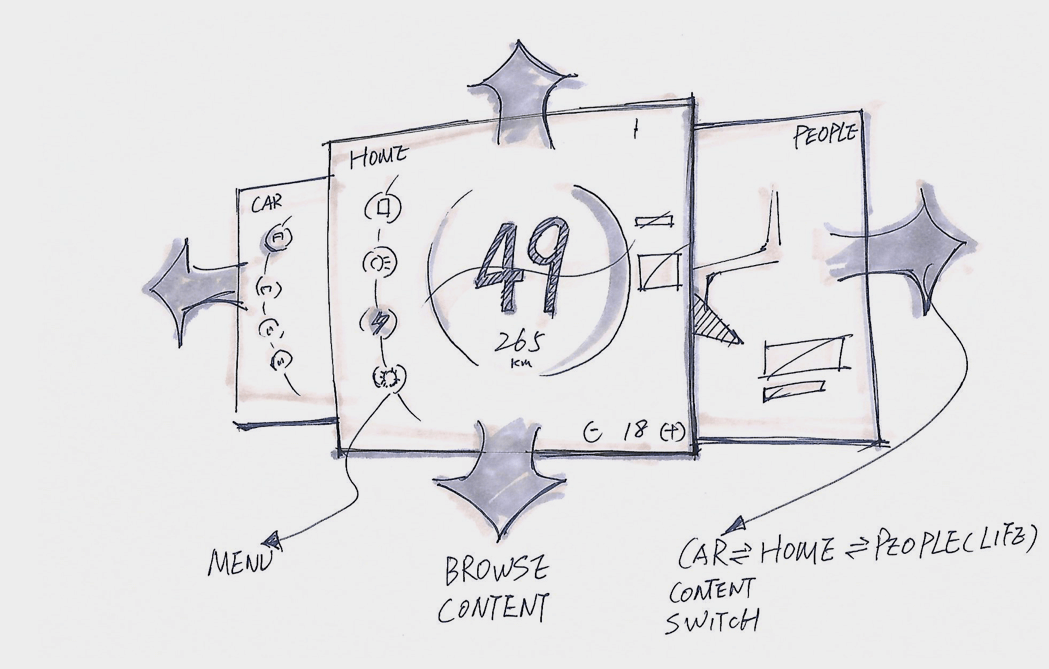 Enjoy life with Central Control Screen
The main structure of central control screen continues the circular design language by Weltmeister. The overall structure is horizontal, and can be switched between 3 main modules. Users can slide vertically to browse the content and view menu on left side.